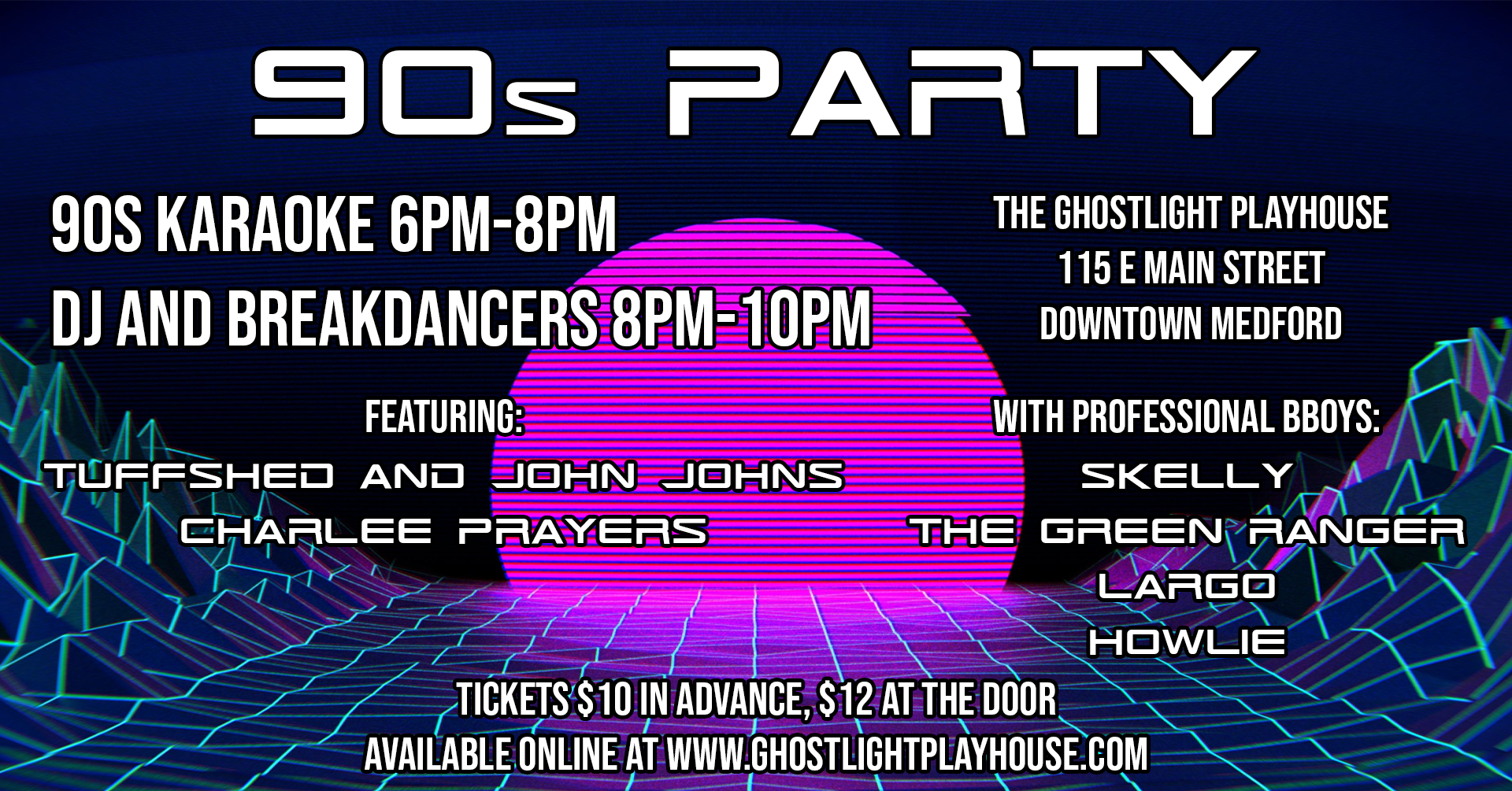 Click here to purchase tickets!
This Saturday at the Ghostlight, it's the '90s all over again!
Enjoy 90s karaoke from 6pm-8pm, and professional breakdancing from 8pm-10pm!
Featuring Tuffshed and John Johns, plus Charlee Prayers. With BBoys Skelly, The Green Ranger, Largo, and Howlie!
Ages 21 and over. Serving beer, wine, and food from Chef Nic's Showtime Menu.