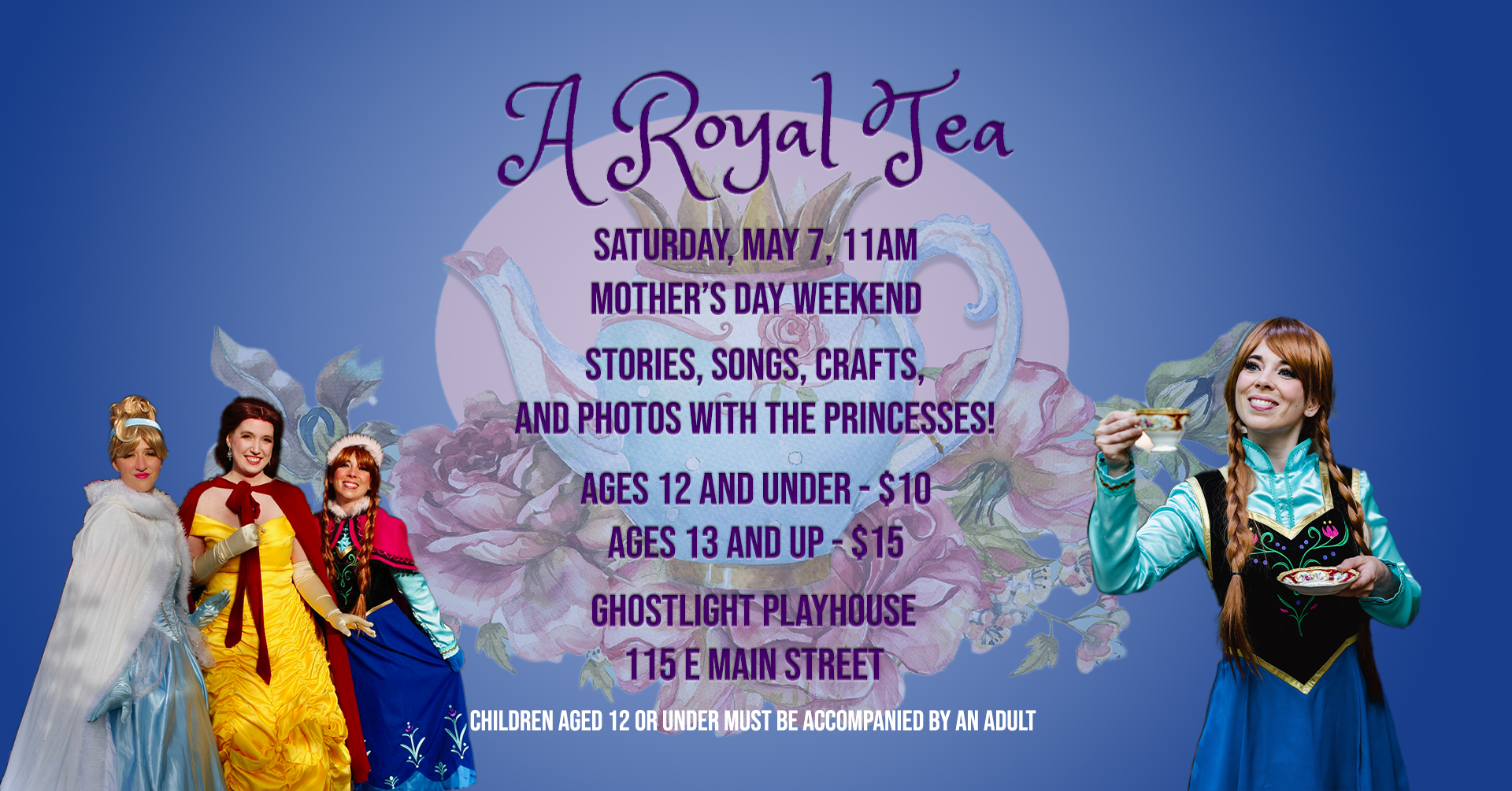 A Royal Tea
Hosted by Belle, Cinderella, Anna, and the Mermaid princess at the Ghostlight Playhouse in Downtown Medford.
A perfect event for Mother's Day weekend – Stories, crafts, songs, and photos with the royal hosts!
Princesses and princes 12 years of age and under must be accompanied by an adult. Dressing up is encouraged!
Admission includes tea, coffee, lemonade and light tea party snacks. Wine, beer and hard cider will be available for purchase (grown-ups only!)
The Ghostlight Playhouse is owned and operated by the Randall Theatre Company in Downtown Medford, Oregon. The Randall Theatre Company is a 501(c)(3) nonprofit organization. Every dollar you spend with, or donate to the Ghostlight Playhouse and the Randall Theatre Company goes toward our mission of Accessible Entertainment.