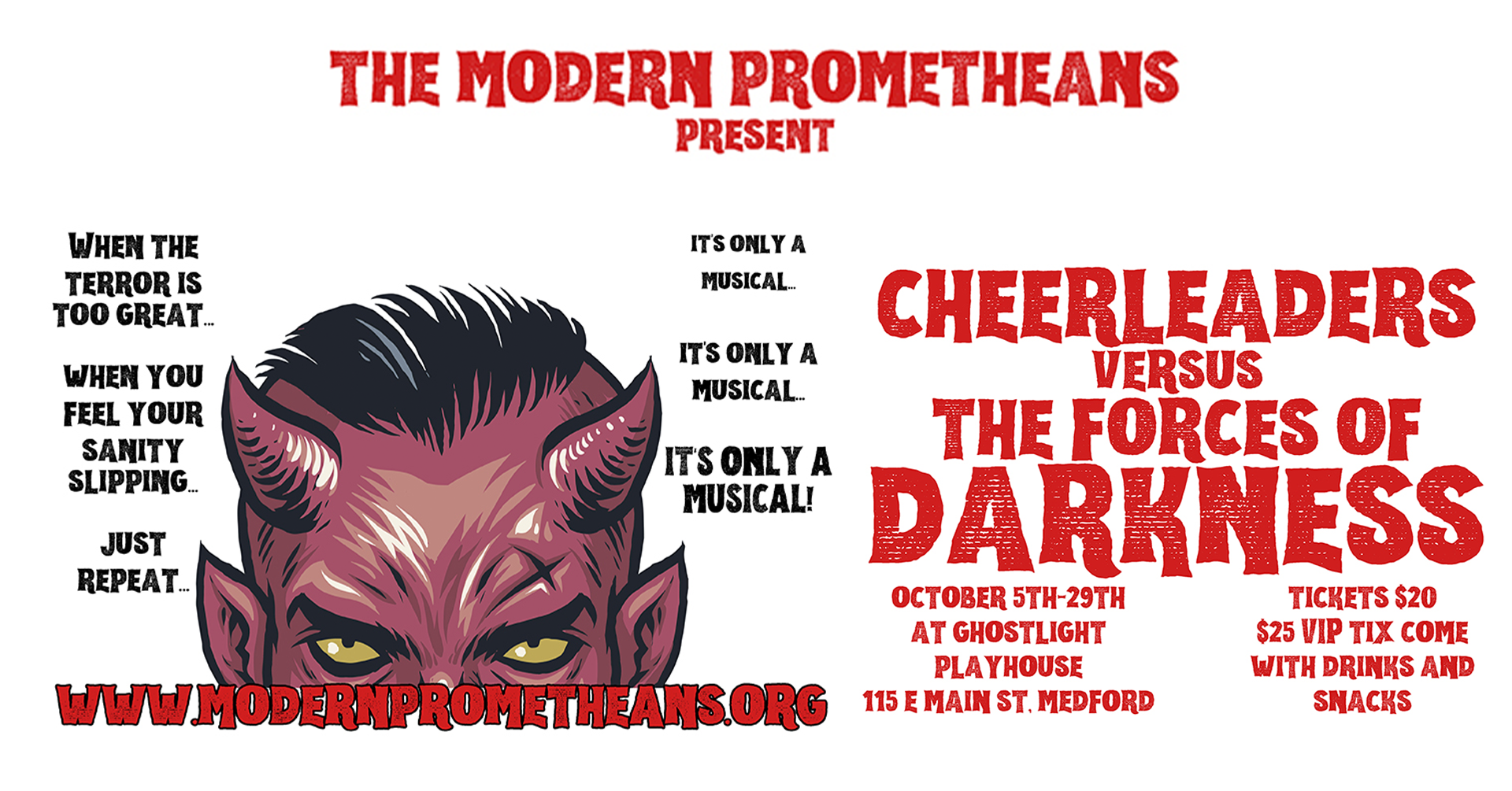 Get your tickets now for this hilarious, spooky, heartfelt original musical by Paul Cosca!
Fifteen-year-old Caroline moves to the town of Suburbia Springs, where she has to navigate making new friends, helping plan the winter formal, and stopping an impending apocalypse. Taking inspiration from B horror films, John Waters-style satire, and teen dramas, and featuring a score that you'll be humming for weeks, "Cheerleaders Versus the Forces of Darkness" is set to be your new favorite cult musical. Don't miss out!
October 6th-28th at Ghostlight Playhouse
Book, Music, and Lyrics by Paul Cosca
THE CAST:
Autumn Smith
Cody Petit
Mary Kent
Abby Brown
Madeleine Fichera
Naomi Townsend
Ella Diaz
Noah Fitterer
Kanai Liufau
Ren Ingalls
Alex Ellis
Liz Reeder
Sid Cohen
ADVISORIES:
This is not an age-restricted show, but if it were a movie it would be rated R for adult language, violence, intense situations, and adult themes.