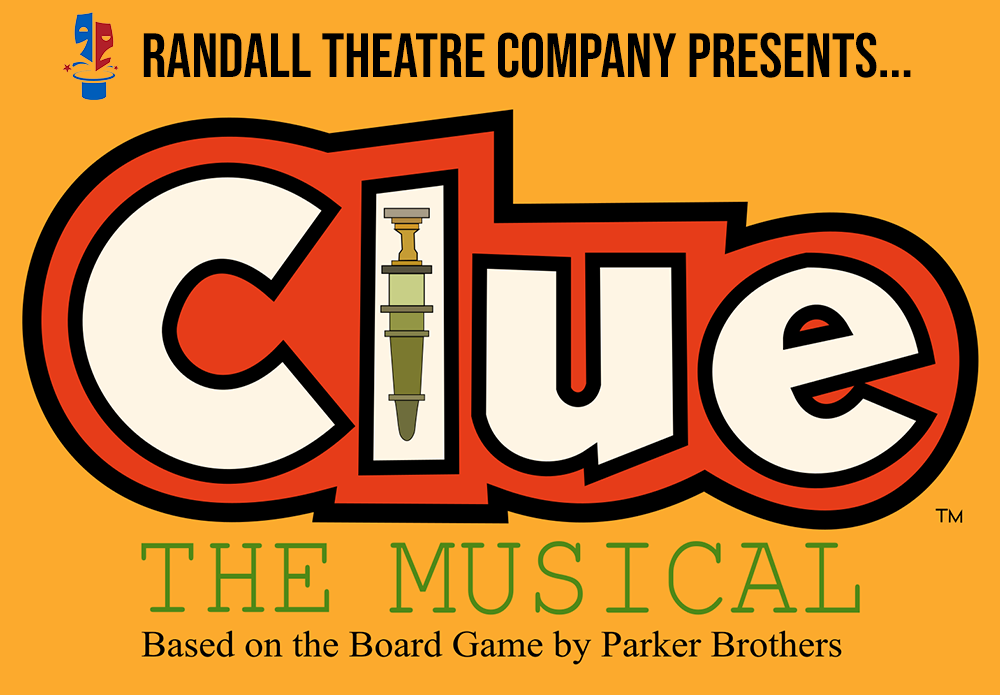 Randall Theatre Company presents…
Clue: The Musical!
Starring: Wren Douglas, Lynn Dutra, JJ Scofield, Ainsley Emrick, Madeline DeCourcey, Ruby Painter, Lyndsay Byers, Greg Franklin, and Brad Gonzales-Zentgraf.
Directed by Kathy Wing.
The audience draws the cards – there's a different solution every time, just like the game!
Tickets are $20 in advance. We also offer "Pay What You Want" pricing – if there are still tickets available 30 minutes before the show, you can choose your own price!
Beer, wine, cider, and soft drinks will be served. We also have lite fare available for snacking.