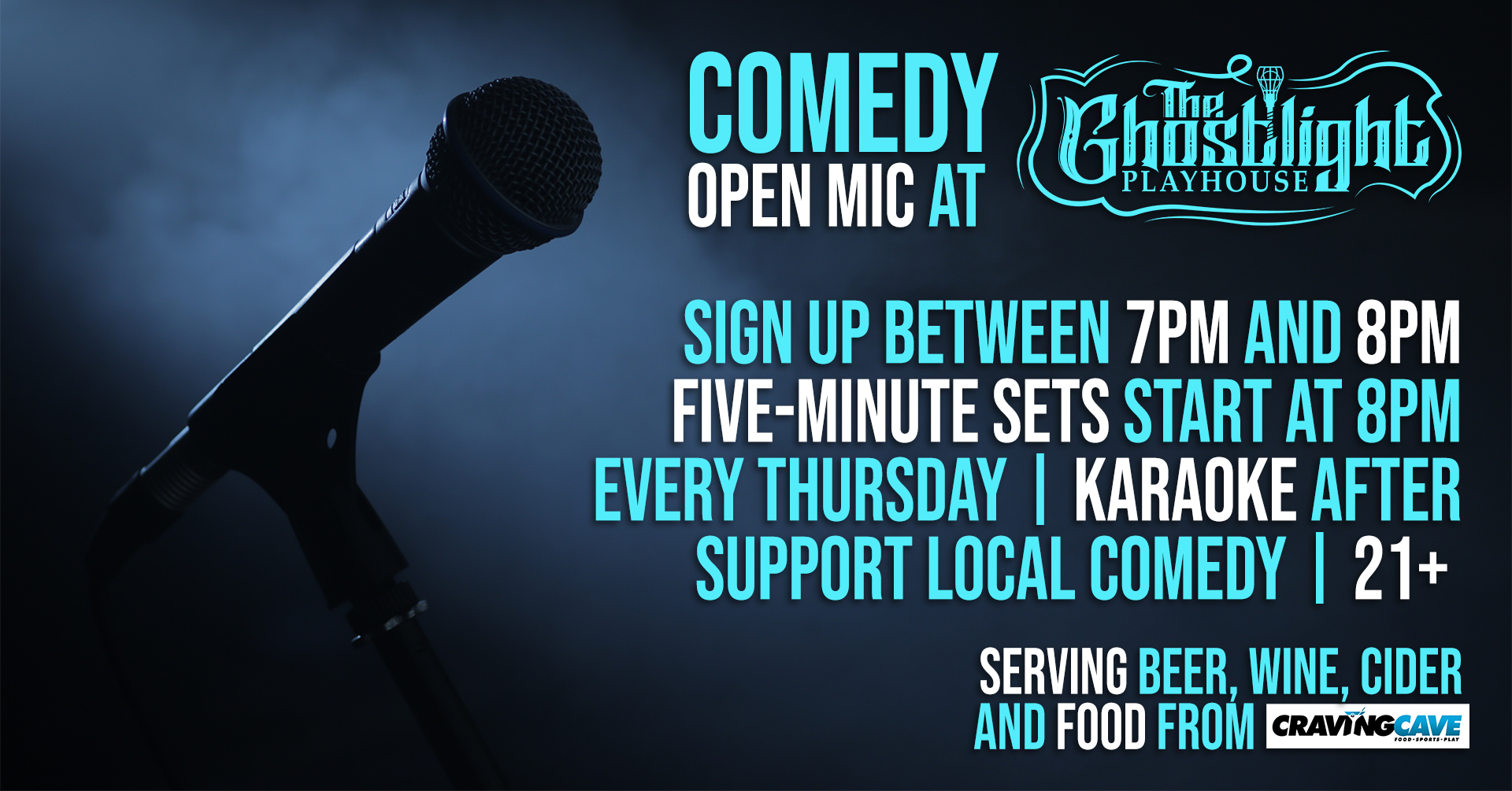 18+ only please. Stick around for karaoke after open mic!
Looking for five minutes of stage time to tell some jokes? All you need to do is sign up!
Everyone will get 5 minutes, with a light from the host at 4 minutes to let you know your time is almost up. Order is chosen by the host. Sign up any time between 7PM and 8PM.
Serving beer, wine, and cider. You can order food from next door at CravingCave and have it brought to your table!
No hate speech. We reserve the right to end any set early. But we don't want to do that. Just… be cool please.