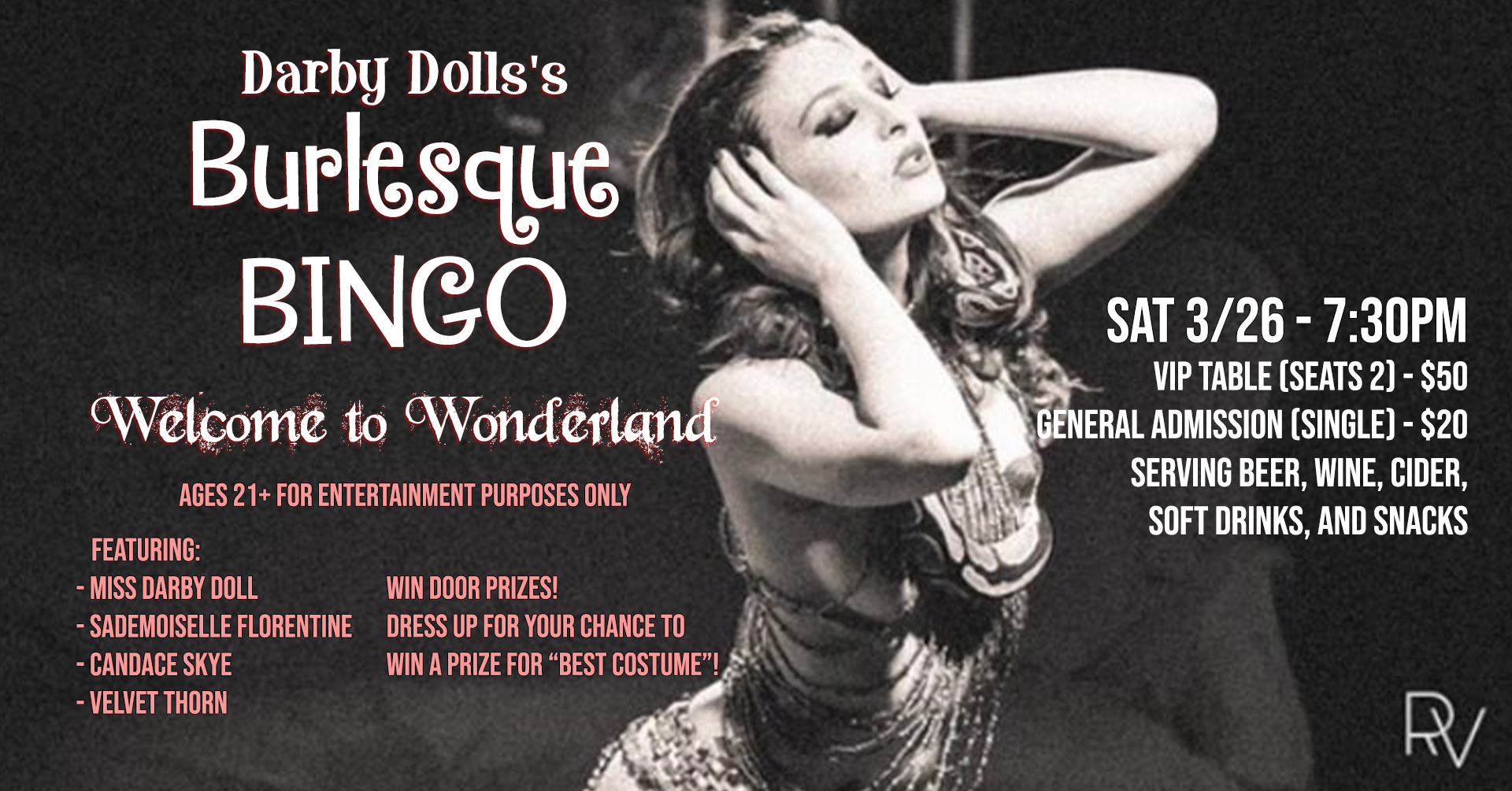 Ages 21+ | For entertainment purposes only | Everyone is eligible for a door prize | Additional prize awarded to the "Best Costume" (Alice in Wonderland theme)
Come through the looking glass at the Ghostlight Playhouse in Downtown Medford. There will be BINGO, prizes, and lots of fun in between.
It's Darby Doll's Burlesque BINGO – featuring Miss Darby Doll herself, Sademoiselle Florentine, Candace Skye, and Velvet Thorn.
Ticket Info:
VIP Table (Seats two) – $50
General Admission (Single seat) – $20
Serving beer, wine, cider, and snacks.
This event will NOT be livestreamed, due to the adult nature of the performance.