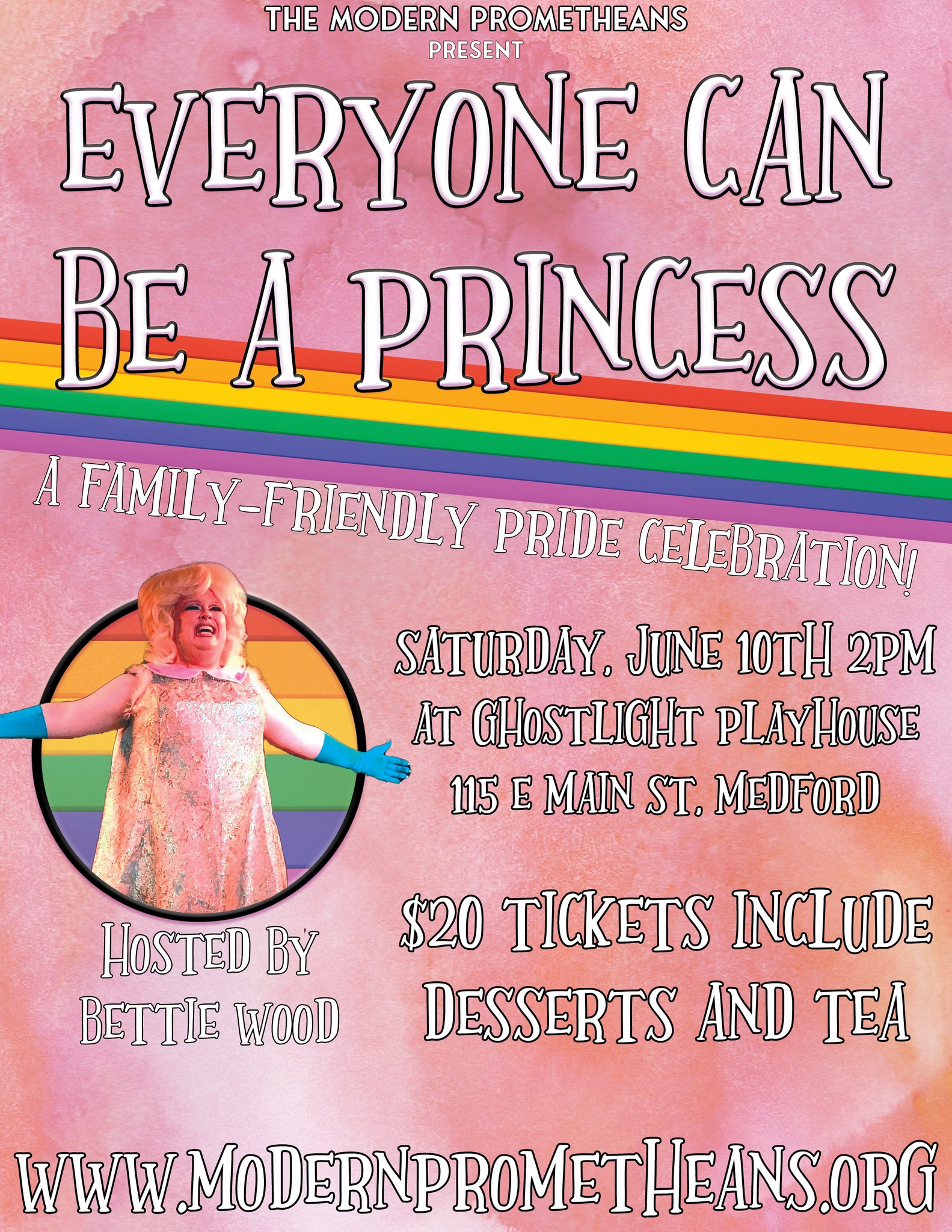 A family-friendly Pride celebration!
Join Bettie Wood and friends for a fun and fabulous princess Pride party, featuring princess songs, dancing, sing-a-longs, tea, and yummy desserts. Come dressed in your most fantastic princess outfit and enter our costume contest!
This event is specifically designed to be appropriate for people of all ages, and welcoming to everyone who wants to celebrate with us. Princess attire is encouraged but certainly not required.
Tickets are $20 and include desserts and tea