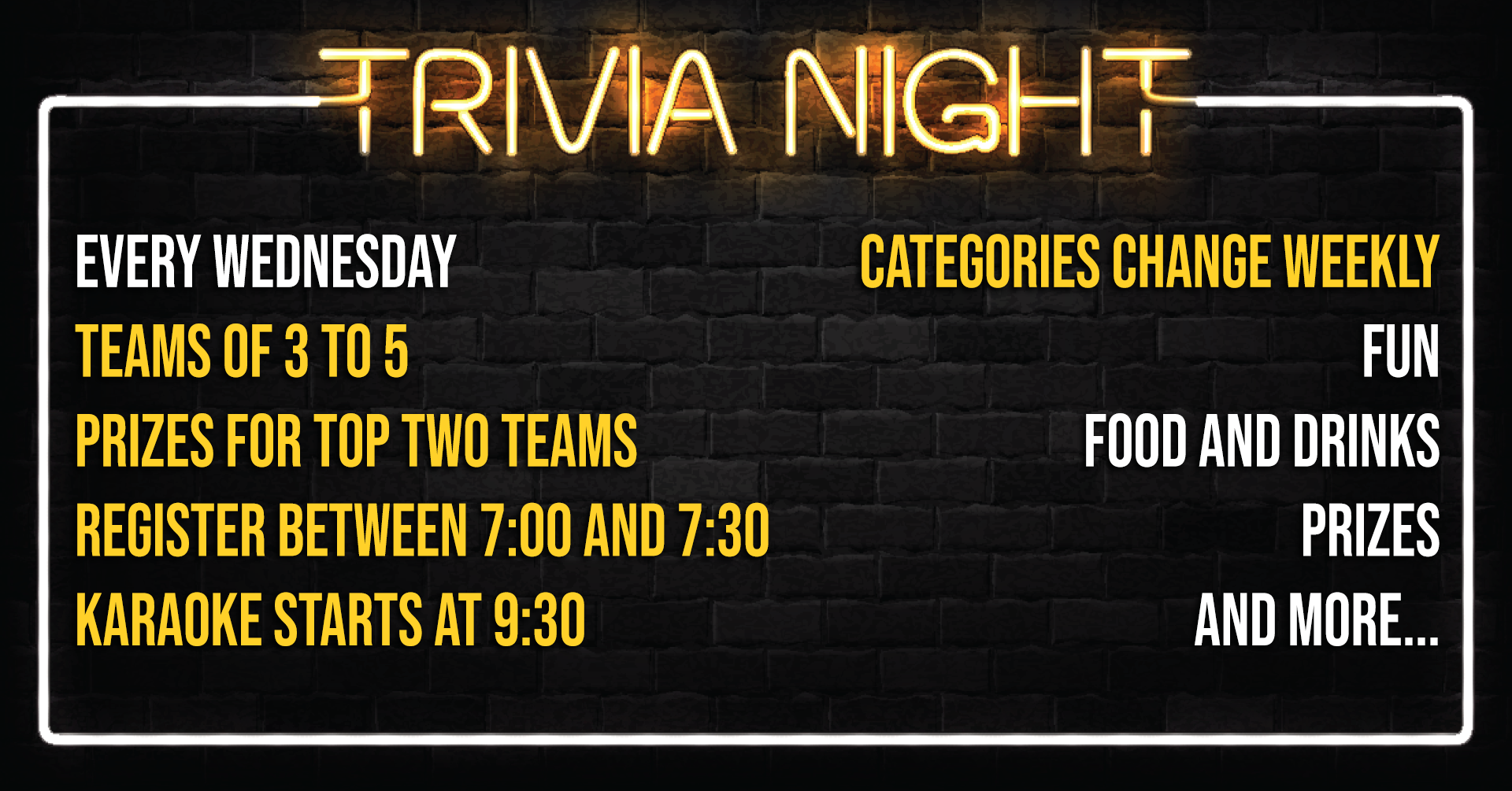 Registration is between 7:00 and 7:30.
Teams of 3-5, and clever team names are encouraged!
Latecomers are welcome, but you can't make up missed points. We start at 6:30 sharpish, so be there!
3 rounds, 10 questions each. With a worksheet to be worked on between rounds.
Free to play, with prizes awarded to the top two teams!
Stick around for karaoke as soon as trivia is over!