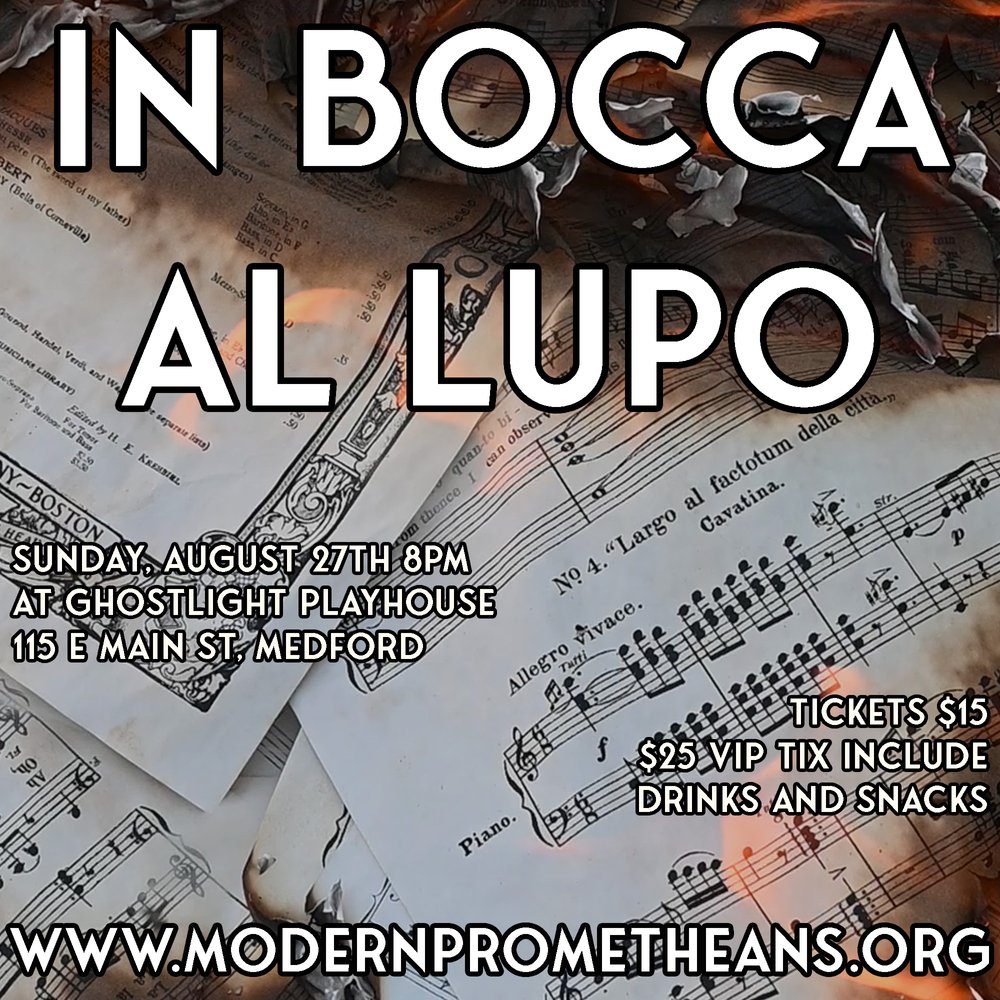 The Modern Prometheans present "In Bocca Al Lupo", Songs of Passion from the World of Opera. Don't miss this one-night cabaret featuring incredible voices and unforgettable performances, with songs from across the rich history of opera, both classic and modern.
Sunday, August 27th at 8pm at Ghostlight Playhouse, 115 E Main St in Medford
Tickets only $15. $25 VIP tickets include a drink and artisanal chocolates.
Starring Grace Angelucci, Dani Brady, Paul Cosca, Devon Farmer, Noah Fitterer, Bernadette Mondok Keller, Janeen McGinnis, and Evan Sheets
ADVISORIES: Mild adult themes. This is an all-ages show.