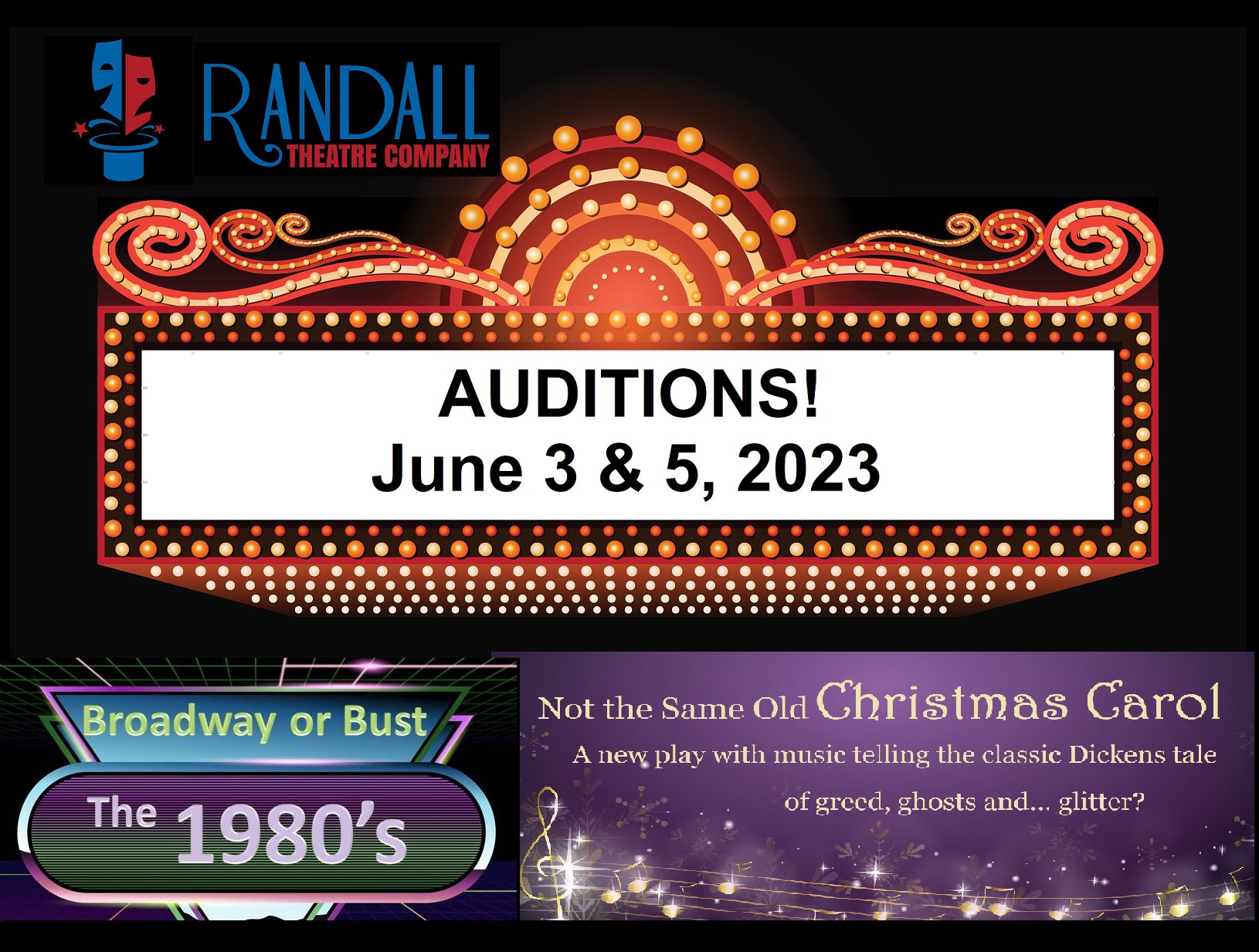 Preparation: 

If you are auditioning for a musical
 – Come prepared 
to sing 32 bars of a song from a Broadway show. A pianist will NOT be available so please bring pre-recorded  accompaniment. We do have a keyboard on site if you would like to provide your own accompanist. If you are auditioning for 
Not the Same Old Christmas Carol
 there will be cold reads from the script.

Callback auditions will be scheduled as needed.

CLICK HERE
to sign up for an audition time. If you are unable to make any of the audition times and would still like to be considered please email Kathy Wing at kathywing.randalltheatre@gmail.com or call 541-690-8810.