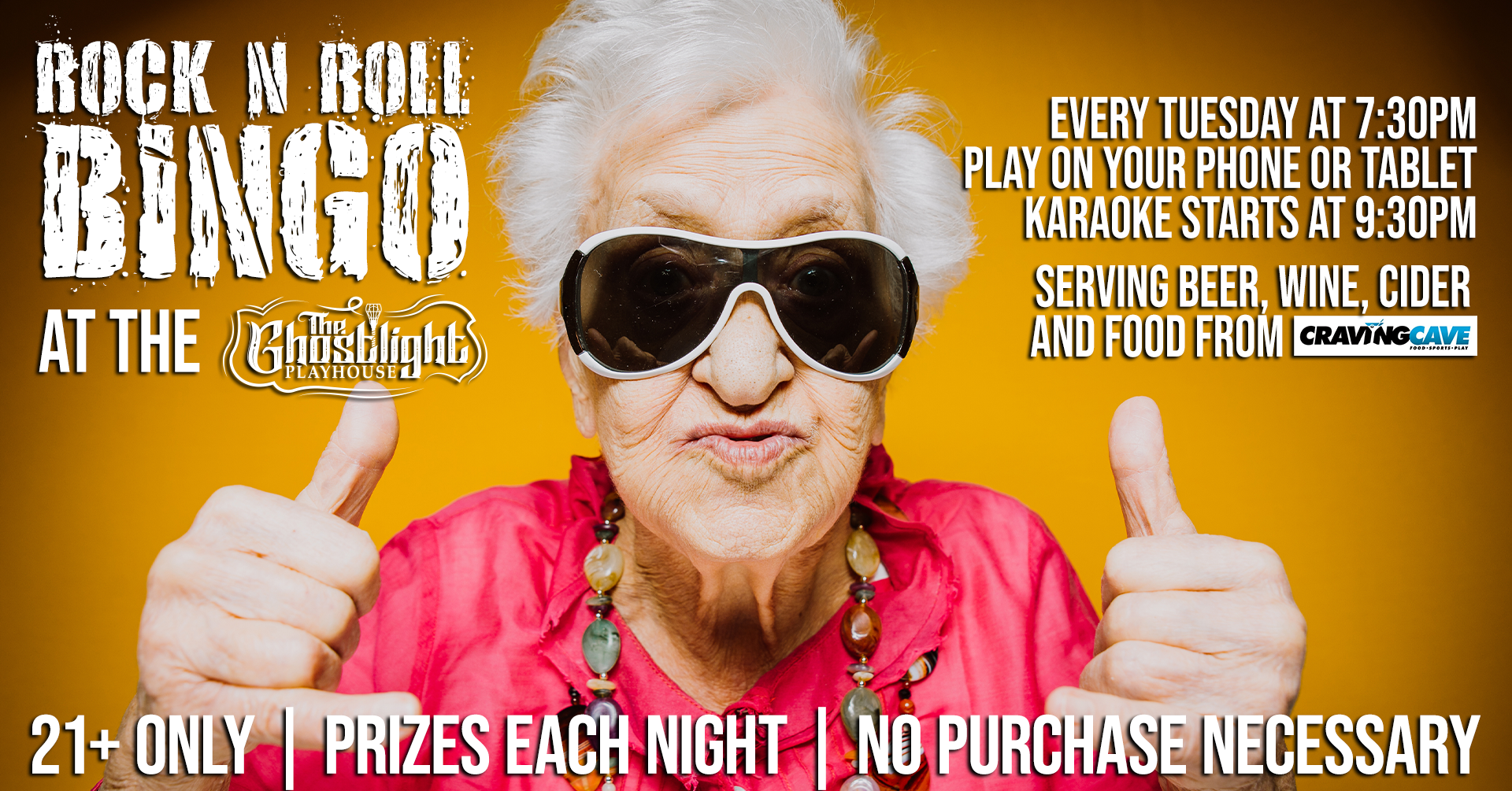 Make sure your phone or tablet is charged, and join us at the Ghostlight for the next evolution of Bingo!
Instead of numbers and daubers, listen to the music and tap the corresponding artists and/or songs on your mobile device… and rock out to the music between calls! We might even take a dance break here and there.
This is NOT your grandmother's Bingo!, but invite her anyway. She'll have a blast. As long as you're 21+, you are invited to play Rock 'n' Roll Bingo at the Ghostlight!
Doors open at 7:00PM, games start at 7:30PM. Karaoke starts right after Bingo, by 9:30PM.