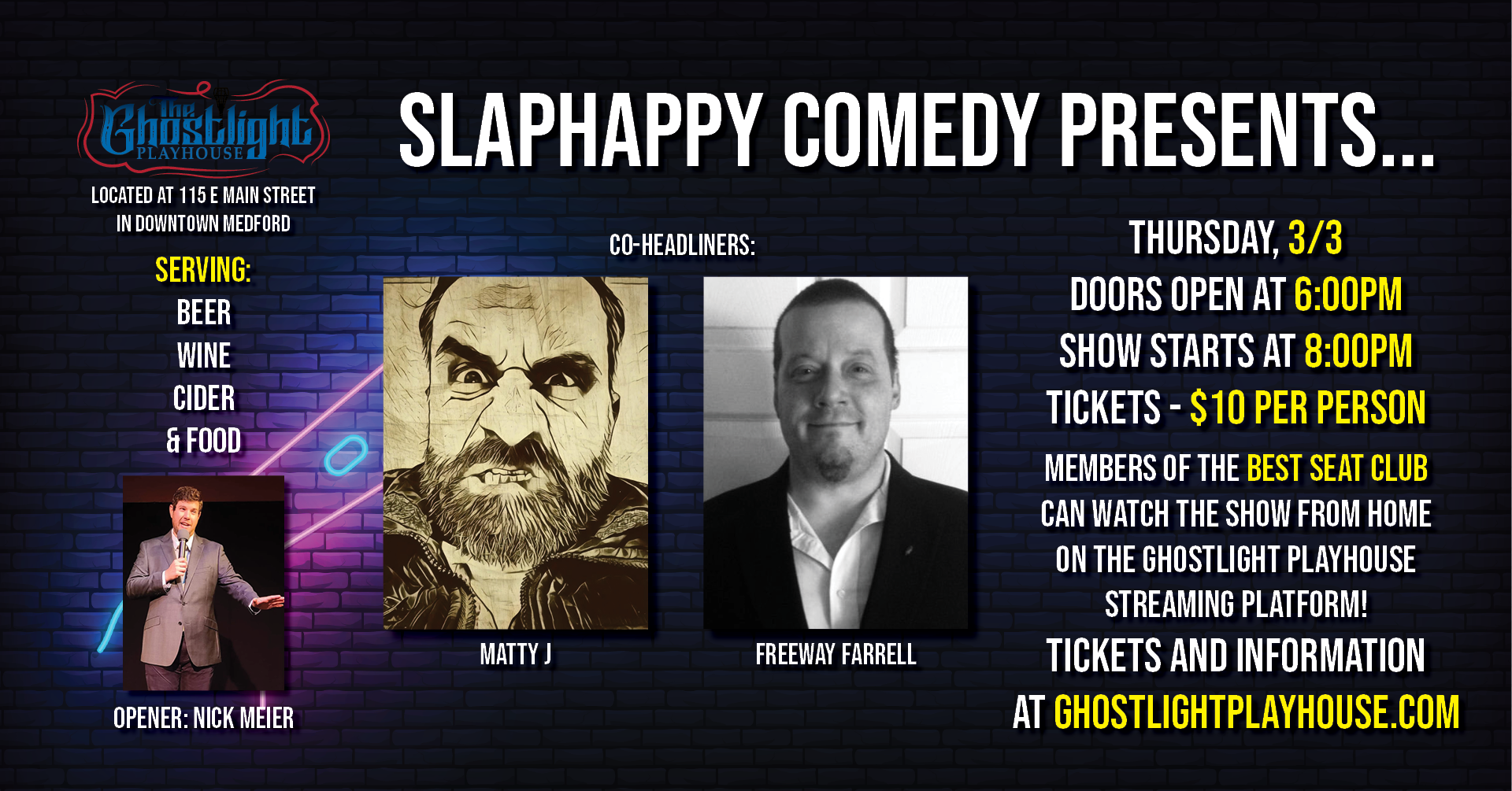 Slaphappy Comedy is back at the Ghostlight Playhouse!
Hosted by Nic Lanier. With your opener Nick Meier, and co-headliners Matty J and Freeway Farrell!
Ages 21+
Tickets are $10 per person.
Now serving beer, wine, cider, soft drinks, and lite fare!
Each show performed at the Ghostlight Playhouse is broadcast on our very own streaming platform – Find out more about joining the Best Seat Club here.
The Ghostlight Playhouse is owned and operated by the Randall Theatre Company in Downtown Medford, Oregon. The Randall Theatre Company is a 501(c)(3) nonprofit organization. Every dollar you spend with, or donate to the Ghostlight Playhouse and the Randall Theatre Company goes toward our mission of Accessible Entertainment.