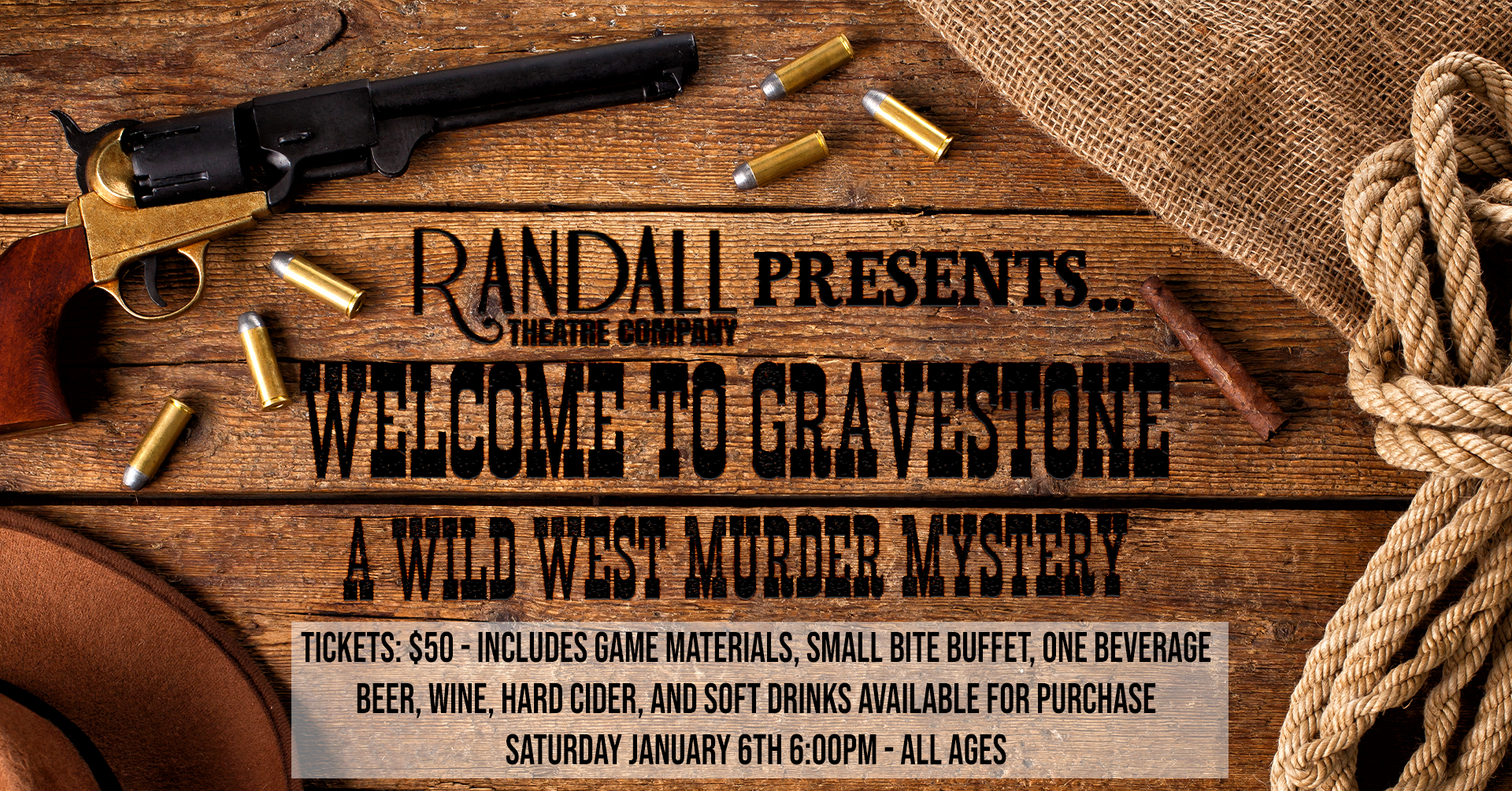 Welcome to Gravestone: A Wild West Murder Mystery – presented by the Randall Theatre Company!
Dressing up is encouraged but not required. If you want to have a character with responsibilities and secrets we have some available. It's also okay if you just want to be yourself!
All ages. Tickets are $50 per person. Includes entry to the event, game materials, small bit buffet, and a drink voucher good for anything we serve at the concession stand.
Click
here
to reserve your spot now!
Beer, wine, cider, and soft drinks available for purchase.
The Randall Theatre Company is a 501(c)(3) non-profit organization. This event serves as a fundraiser for the Randall. Your support and patronage is appreciated!